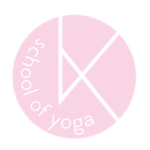 Kindred vinyasa 200hr YTT  JULY – DECEMBER 2023
Led by kindred yoga studio owner Katarina Rayburn, expect a dynamic vinyasa practice whilst working closely with the spiritual practice of yoga such as meditation, pranayama, chakra study and the subtle body.
You will also come away with an in-depth understanding of the anatomical and physiological body.
Our highly experienced teaching team is here to support you through your training and beyond, their teaching style is highly engaging, practical, interactive and fun, expect lots of hands-on learning and discussion!
Understanding and respecting the sacred practice of yoga and its origins is an essential part of the training. History of yoga, philosophy, ethics and race equity will be taught by Kallie Schut and Jonelle Lewis. You will explore important areas like cultural appropriation and the colonisation of yoga.
The training starts Saturday 29- Sunday 30th July- Deptford Lounge
This introductory weekend is an experiential foundation in yoga philosophy with Kallie Schut and Yoga Anatomy with Ellie Steel.
Anatomy 101 – You will learn about body structure, physiology, individual anatomy.
Expect a lot of interaction and practical application.
Half of our teacher training happens at our School of Yoga home Okre Blue on the Greek island of Paros. OkreBlue is a boutique retreat centre with a beautiful shala nestled in the olive groves, where we invite you to stay for 14 nights to dive deeply into your practice and the training with Katarina and Helen.
8-20th August 2023- Greek Island of Paros
Your training continues with a 12 day immersion supported by lead teacher Katarina Rayburn and Helen Russell-Clark at Okreblue Eco Yoga Centre in Paros. This initial part of the training has been designed to give you the time and space to delve deeply into your practice and focuses on learning to teach yoga. Please note you will check in to Okre Blue on 7th August and check out on 21st August
Followed by four weekends in London September – December 2023
The studio, deptford lounge, 9 Giffin St, Deptford SE8 4RJ
Join us back in London for four monthly weekends, you'll meet our expert guest teachers as you explore anatomy and physiology, yoga philosophy, history and ethics. You'll also learn how to run a successful yoga business with expert digital marketing advice from The Digital Yogi.
London dates: 30 Sept-1 Oct |28-29 Oct | 25-26 November |16-17 December